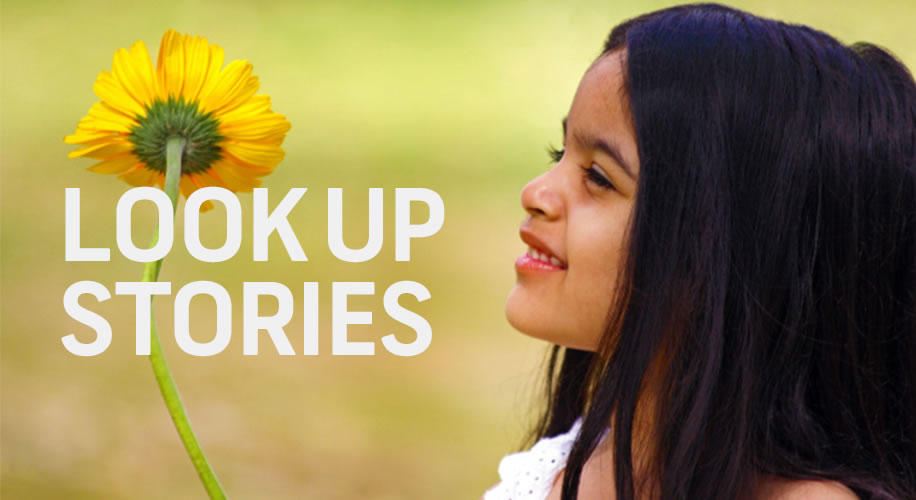 Housing.com
started the initiative LOOK UP STORIES. IN this we had to tell about stories which make us look up in life. I was reminded of the following story.
One day I was in a sombre state pondering over the "what ifs".
What if I had studied that one lesson for my entrance exams?
What if my rank would have been better?
What if I had admission in a better college?
What if I had joined a better coaching?
What if .....
It was the first semester of my college and I was really sad. I wanted a better college but my score was low, hence had to settle with a not-so-great college. Seeing my sad expressions, one of my classmates asked me why was I like that. I told him my sad little story. He listened patiently. Then he told me about one of our classmates. His name was Arun. Arun lived in a small town in Jharkhand. His father was not rich but still he took a loan for Arun's studies. Arun was sent to Ranchi to prepare for entrance examinations as well as to complete his 12th. He stayed in a small room which he shared with three other boys. He studied on scholarship in a coaching center where teachers provided him with books. So went two years of hard work and studies. When results came, He secured 91% in 12th. And got a rank of 1095 in the entrance exam. As every student knows one has to register for counseling to get admission in a college. But as fate would have it Arun's grandmother passed away. Arun went to his native village to attend his grandmother's funeral. That village was a very small village with limited access to electricity and internet. At that time there were no dongles or such technology. Even if they were available, they hadn't reached that part of the country. Registration time came and went and Arun couldn't register. All of his hard work was now down the drain. All he could do now was just to wait for the spot round. In the spot round one has to register oneself again for the process. Arun did that and got a seat in our third tier college.
So here was a boy who did all the hard work, got a rank which would have gotten him any stream in any college, but due to sheer bad luck ended up in my college. Yet he was smiling, talking with everyone and encouraging others who were sitting like me. His story shook me and pulled me out of my melancholy state. I gained a whole different perspective on life. I realized that here is a boy who got everything yet nothing and he is still happy and jolly everyday and here I am who does nothing but whine about the unfairness of life. Life had been cruel to him and he still is able to live with it then why can't I.
I will remember this story forever. This is one story which always help me to look up and rise up from my failures. It keeps me motivated to let the past be the past.