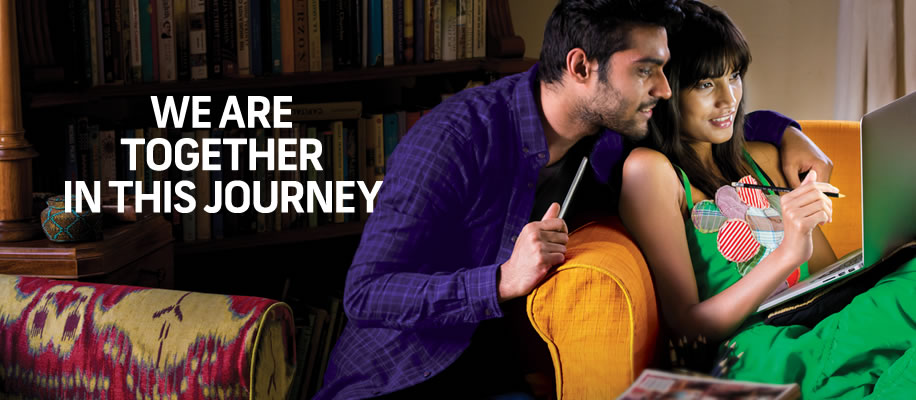 Housing.com
recently asked to narrate the most memorable day of one's life and the first thought that came to me was of the day I spent with my best friend at my home.
It was the day after our 12th board results were announced. She, being a top scorer all her life, did amazingly well. She got 95% marks. I on the other hand did not do well. She and I have been best friends since nursery. We spend most of our time together. Summer vacations were typically spent in my backyard cycling or playing. We were sisters, soul sisters. We don't have much in common as far as choices are concerned. She likes sunshine, pink, yellow, jewellery and dancing. I, on the other hand like black, cloudy skies and Gothic stuff. However, we are like yin yang. We balance each other and make one complete unit. We have always supported each other through life's ups and downs.
When our results were announced, she was the one who saw our results. I was ecstatic when I heard her result. I was literally jumping. Then when she saw my result we were both quiet. It wasn't that bad but it was lower than we expected. She came to my house the next day. The moment she saw me she burst into tears. I ended up consoling her. That was when I realized that here is a person who is crying for me despite scoring so well herself. It gave me a whole new perspective on life. I gave me hope that I have this strong support system which is unavailable to many others. It gave me the motivation I needed at that time. We spent the entire day watching TV at my house. We didn't say much but we knew that we were there for each other. We saw two movies. Ate whatever we could. We drank a full two liter bottle of cola. We laughed, we cried, we celebrated her success and mourned my loss, all together.
Pencil Sketch by me.
That day was one of the defining points in our friendship. It strengthened our bond. We knew that no matter what we will be there for each other. We knew that we had different paths in front of us from there. We knew our careers would pull us in different directions but we also knew that at heart we will always be connected.
Today, when I look back at that day I realize that she didn't have to be sad for me. She did great for herself and could have gone celebrating her success with some other friends or family. But she didn't. She chose to spend the day with me watching silly movies and drinking cola. She could have ignored me but she didn't and I will always be in her debt for that. I know and I knew then as well, that I am very fortunate to have a friend like her.
#Together is an initiative by Housing.com. They are the best source for all housing related information.